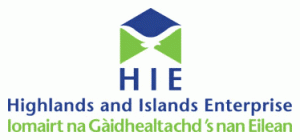 The free- to- attend, one-day conference sponsored by Highlands and Islands Enterprise took place on Monday 20th March 2017 at the Technology and Innovation Centre, Glasgow. 
This showcase event brought together the renewable energy sector with innovative manufacturing, and was successful in providing opportunities to hear from different perspectives.  
Attracting professionals, academics and students from across the UK and Europe, the four  interactive sessions highlighted the integrated nature of the rural economy and demonstrated how innovation can help to realise potential renewable energy resources, build sustainability, enhance community resilience and contribute towards the circular economy.
Empowering Rural Industries featured an exhibition area with a variety of exhibitors, including Scottish and Southern Electricity Networks; EWT directwind; Current2Current; IBioiC; Crubag; Argyll and Bute Renewable Alliance (ABRA); University of West of Scotland; Xanthella and ALIEnergy.