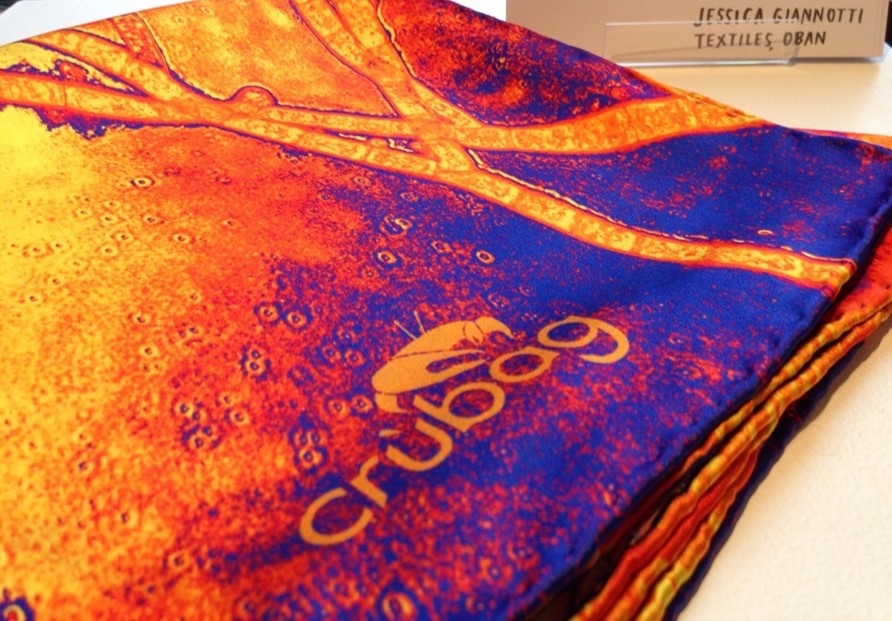 Crùbag….inspired by the beauty and hidden secrets of the ocean.
Crùbag believes marine science is beautiful. Using the evocative power of design, Crùbag makes luxury scarves and stunning textiles inspired by the beauty and hidden secrets of the marine environment. Each piece tells a story about the oceans, cutting-edge research and current environmental issues. It became our mission to portray these tiny windows of wonders that scientists open and share the passion and love we have for the sea. Our products are beautiful, tangible and made with love and craftsmanship. We use only natural fabrics and manufacture to very high environmental standards.
Crùbag's founder and designer, Jessica Giannotti, uses her background in marine science to tell the stories and inspiration behind these beautiful designs. With a design studio at the Scottish Marine Institute, on the beautiful West Coast of Scotland, Crùbag draws constant inspiration from it's setting. We also donate a portion of our sales to scientific institutions to support continued research in marine science.
The Gachon Collection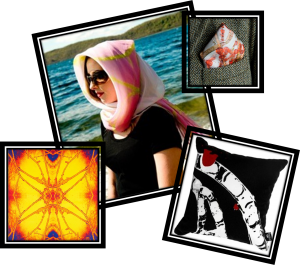 Crùbag's first collection, the Gachon Collection, was inspired by research carried out by Dr Claire Gachon, from the Scottish Association for Marine Science. Claire is particularly interested in algae-pathogen interactions and the effects of pathogen infection on the ecosystem and in regulating biodiversity. Algae can suffer from parasites and diseases just like terrestrial plants, understanding the algae-pathogen relationship is an important area of research for ecosystem functioning and aquaculture production (supporting health, food, chemical and biofuel industries). The designs within the Gachon collection illustrate the beauty of the algae and the pathogens and show how the natural environment works. Early development stages of the collection were funded by Natural Environment Research Council allowing us to create a comprehensive science outreach package to go with our luxurious textiles. With the success of the Gachon collection, we experienced how giving people beautiful products that they can touch and wear inspires new conversations about science and brings awareness of complex ecological issues into daily life.
The Flora Collection
The Flora collection was inspired by research on harmful algal blooms and the development was kindly sponsored by the International Society for the Study of Harmful Algae. The objective was to spark interest in micro-algae, specifically harmful algal blooms (HABs), with the creation of beautiful and unusual textile items. Microscopic marine algae exhibit a wealth of shapes, colours and textures which lend themselves exceptionally well to textile design. HABs occur when the normally benign growth of algae becomes detrimental to humans or other organisms. This project focused on the five mechanisms in which a HAB can be detrimental, specifically: (1) damage to fish gills; (2) water discolouration; (3) anoxia; (4) slime or foam formation and (5) biotoxin production.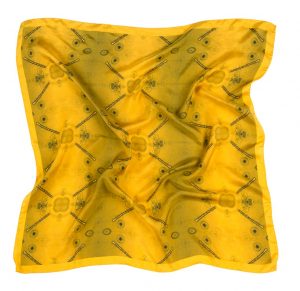 Crùbag's abstract and artistic depictions of the research science connects people on a subjective and emotional level; whereas the science-outreach materials (printed and online) ignite excitement, curiosity and encourage a more cognitive and analytical response. These two aspects of our work combined with the tangible feel of the textiles and the three-dimensional form of the skillfully crafted accessories encourage an overall positive response similar to that evoked by charismatic species. People tend to attach and care about what they know. We bring marine research and scientists closer to peoples' minds and hearts. The luxurious products make our customers feel unique and inspired. Crùbag has developed a new sense of luxury more attuned to our current Zeitgeist. Come and explore with us!
We are launching a new website with lots of content and a new online shop very soon. In the meantime feel free to get in touch – jessica@crubag.co.uk