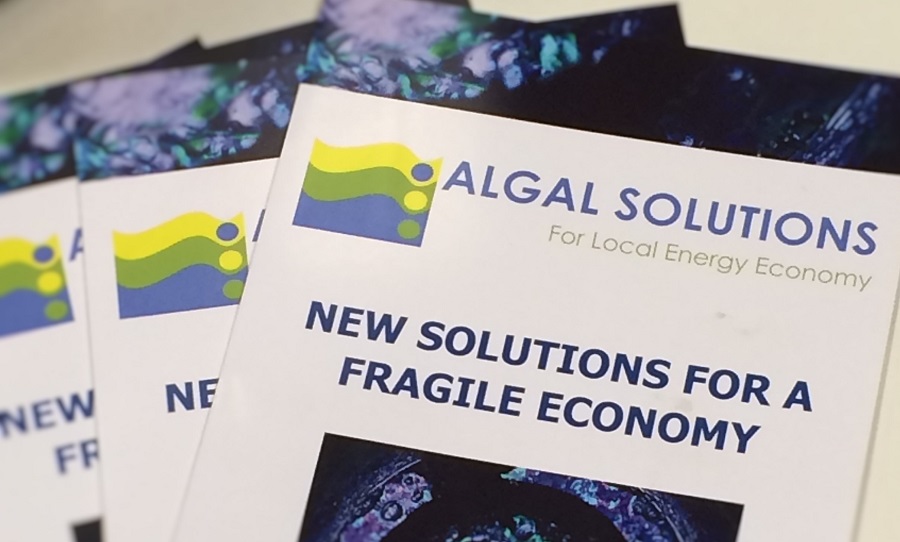 Joseph Rowntree Charitable Trust
ASLEE partner, ALIenergy is delighted to receive funding from the Joseph Rowntree Charitable Trust's Sustainable Future Programme, to help spread the word about the ASLEE project as a radical and exciting new solution to electric grid constraints and economic viability issues for renewable energy projects – using a circular economic model to overcome intermittent energy supply issues and provide a grid balancing service, coupling electricity generation with an algal manufacturing process – whilst also creating a valuable product from local waste streams.
ALIenergy representatives Lynda Mitchell and Carole Shellcock traveled to London to meet with the charity trustees, who commented that they were particularly inspired by the potential this project has to address multiple issues.
The Joseph Rowntree Charitable Trust – Sustainable Future Programme aims to tackle anthropogenic climate change which is threatening the well-being of humanity. Technological change is essential but not sufficient; fundamental changes to economic models will also be required. Joseph Rowntree Charitable Trust is deeply concerned about climate change and its effects, and believes that our care for future generations morally compels us to play a part in tackling it.
If you would like to hear more about the ASLEE project, or would like to invite us to speak at your event or organisation, please get in touch.
For more information visit  Joseph Rowntree Charitable Trust