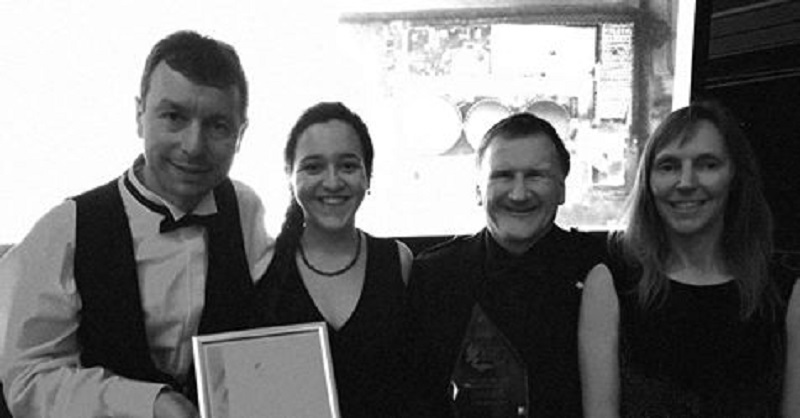 Xanthella Ltd are thrilled to announce their success as overall winners in the Rural Enterprise and Innovation category at the Scottish Rural Awards 2018. The Scottish Rural Awards are the ultimate benchmark of excellence in Scotland's countryside – a celebration of the enterprise, innovation, dedication and community spirit of those who live in rural Scotland.
Along with over 400 guests and some of Scotland's most outstanding rural businesses, representatives from Xanthella's team attended the evening award ceremony and gala dinner on 22nd March at Dynamic Earth in Edinburgh.
Within the ASLEE project Xanthella have developed large scale photobioreactors (Pandora PBR™) that are able to respond to intermittent energy supply and the team is now working on the Energy for the Bioeconomy (ENBIO) project alongside ALIenergy and Woodland Renewables. ENBIO will further exploit the PBR technology and build an industrial scale array of PBRs on the Ardnamurchan Estate. The judges were impressed with the innovative nature of the ASLEE and ENBIO projects and how they integrate algal bioproduction with locally generated renewable electricity, helping to balance the grid, creating a new bioindustry and boosting the rural circular economy by utilising stranded resources.