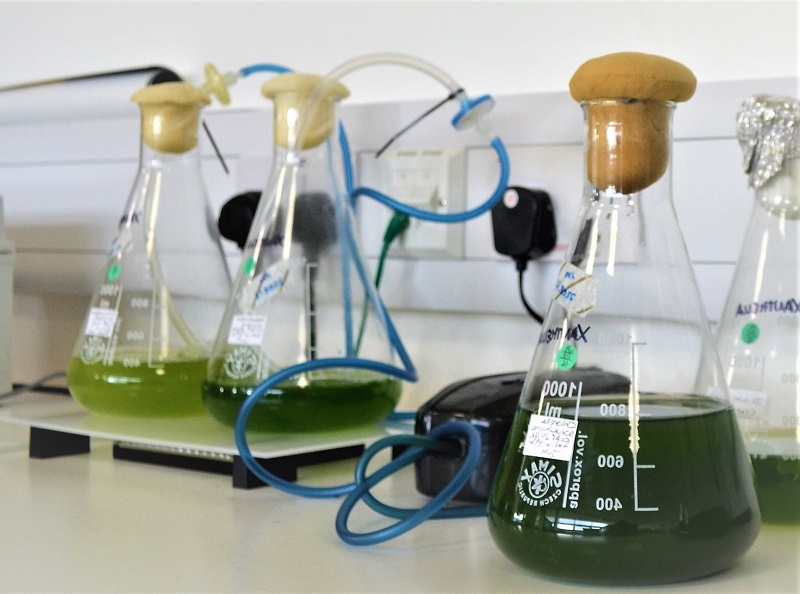 ExxonMobil continues to fund a wide range of research into next generation biofuels, which includes the potential of algae. The work forms part of their ongoing examination of new technologies that will increase energy supplies, company efficiency and reduce carbon emissions.
Over the last 40 years algae have been widely studied as a feedstock for biofuel, as many species produce large quantities of storage oil products. The oil can be chemically modified to give a bio-diesel of similar composition to current transport diesel fuel.  Cultivating algae has many benefits, including reducing green house gas emissions by direct incorporation of carbon dioxide; potentially higher yields of biofuel compared to other feedstocks and algal crops do not compete with food production for land or water.
ExxonMobil have a number of research collaborations focusing on algae-based biofuels and other non-food based feedstocks for biofuel with: Synthetic Genomics, Inc. (SGI), Colorado School of Mines and Michigan State; Renewable Energy Group (REG) and the University of Wisconsin.
Read more details of the research and development programme.