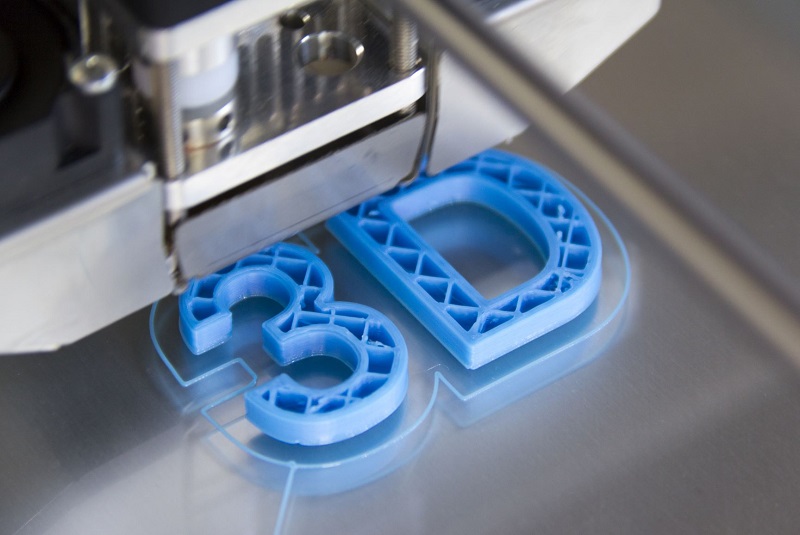 3D printed products made from algal biopolymers could herald a new era for design and manufacturing.
Two Dutch designers, Eric Klarenbeek and Maartje Dros, have created a polymer made of algae that can be used to produce 3D printed objects. The algal bioplastic is made of locally grown algae, e.g. Spirulina, which is dried and processed in either their AlgaeLab at the Luma Foundation in Arles, France or their design studio in Zaandam, the Netherlands.  The designers believe that the local algae polymer could be used to make everything from shampoo bottles to tableware or rubbish bins, eventually replacing fossil oil-based plastics entirely. Their ambition is to provide all restaurants and catered events with tableware from the AlgaeLab. Algal filaments for 3D printing are also being produced by sustainability-focused enterprise, ALGIX 3D. Their ALGA filament, which is suitable for many 3D printing applications is produced in the Solaplast bioplastic production facility located in Meridian, Mississippi, along with a number of other bio-based resins and materials.
There are many environmental benefits to algal based biopolymers.  Cultivation of algae removes carbon dioxide from the atmosphere, resulting in a material which is potentially not just carbon neutral but carbon "negative". Using the algal biopolymers in manufacturing means everyday items can become mitigators of CO2 and help combat climate change.
Combining the low carbon benefits with the 3D printing process, which has the potential to put production into the hands of the consumer, could revolutionise manufacturing industries. Most manufacturing processes are priced on the materials used which often includes vast proportions of waste, even with maximised efficiency. As 3D printing can eliminate waste one 3D printed item can be produced at the same cost as one in 10,000.
Klarenbeek and Dros would like to see "3D bakeries" where everyday products are produced on demand from organic based polymers. This potential 3D production industry would not be a large centralised company but locally situated manufacturers using materials produced and available in the vicinity.
In conjunction with Ecovative, Klarenbeek has already marketed a fungus-based (mycelium) material and products, www.krown-design.com, which can be grown at home to produce a variety of household objects including tables, lamps and planters for the garden, as well as packaging and insulation.
Some of the 3D printed algal items produced in the AlgaeLab have been on display at the Museum Boijmans Van Beuningen in Rotterdam as part of an exhibition called Change the System. Further work is ongoing to develop algal "glass" which could be used to produce replicas for the museum.
Click the links to discover more about using algae in 3D printing and other designer ideas.