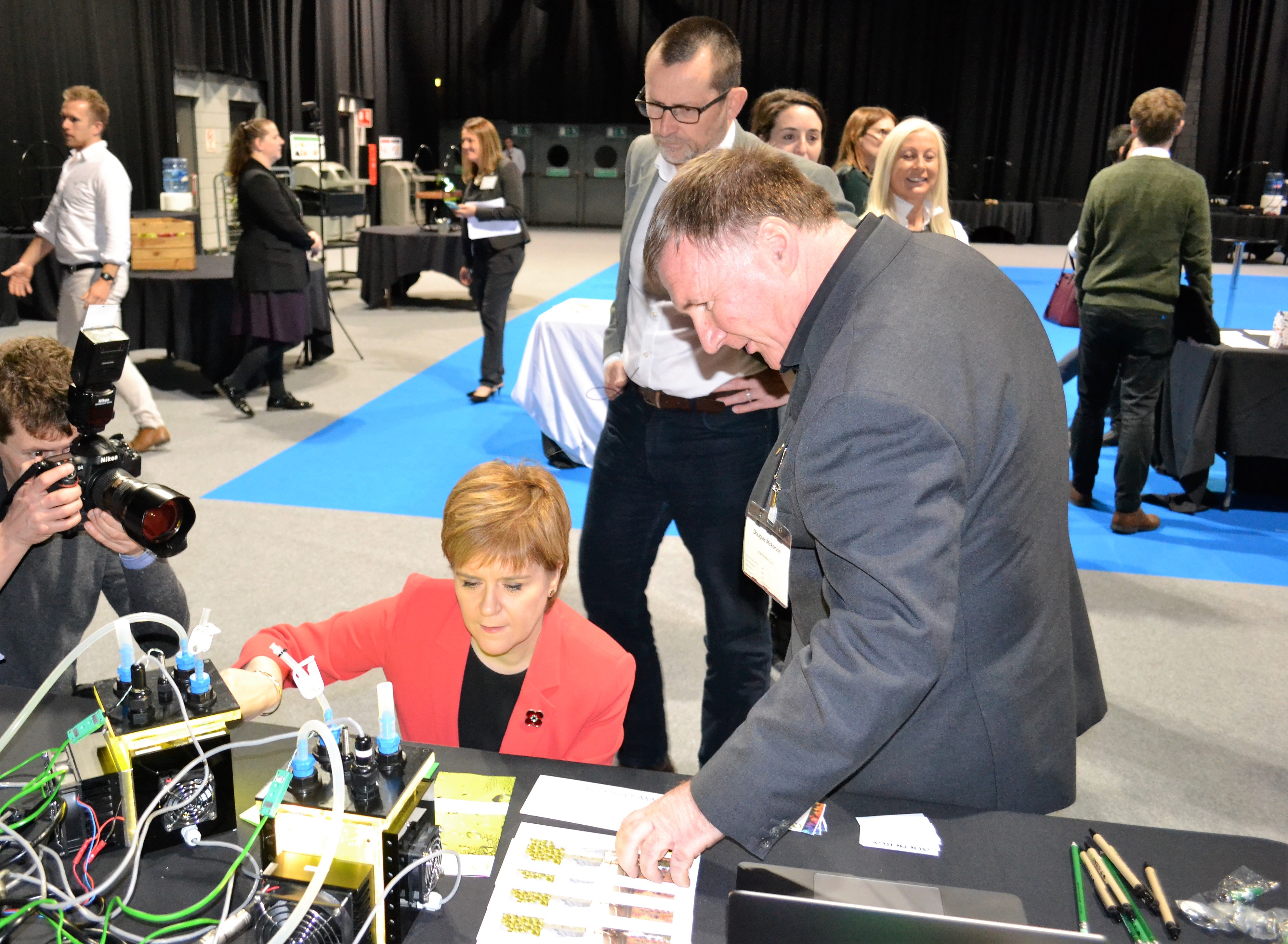 At the recent Circular Economy Hotspot event, hosted by Zero Waste Scotland and Circular Glasgow, Nicola Sturgeon announced the latest Scottish businesses receiving support from the Circular Economy Investment Fund.
After giving a keynote address promoting the opportunities and moral imperative of the circular economy approach in Scotland, the First Minister took time to speak to some of the exhibitors, including ENBIO partner representative Dr Douglas McKenzie, Chief Executive of Xanthella.
Dr McKenzie discussed the ASLEE-ENBIO model and how algal production can provide an integrated circular economy system using whisky industry co-products and surplus renewable energy. The combination can simultaneously reduce the cost of algal production and improve the return on renewable asset investment. The majority of algae currently used in Scotland is imported and the ASLEE-ENBIO approach offers the opportunity to displace the imports, reduce carbon costs and provide a new income in some of Scotland's most fragile economies.
Ms Sturgeon was shown Xanthella's lab scale microPharos photobioreactors which are used to develop culturing protocols for the 1000l Pandora industrial scale reactors, 16 of which are currently being installed at the Ardnamurchan Estate as part of the ENBIO project funded by Zero Waste Scotland.