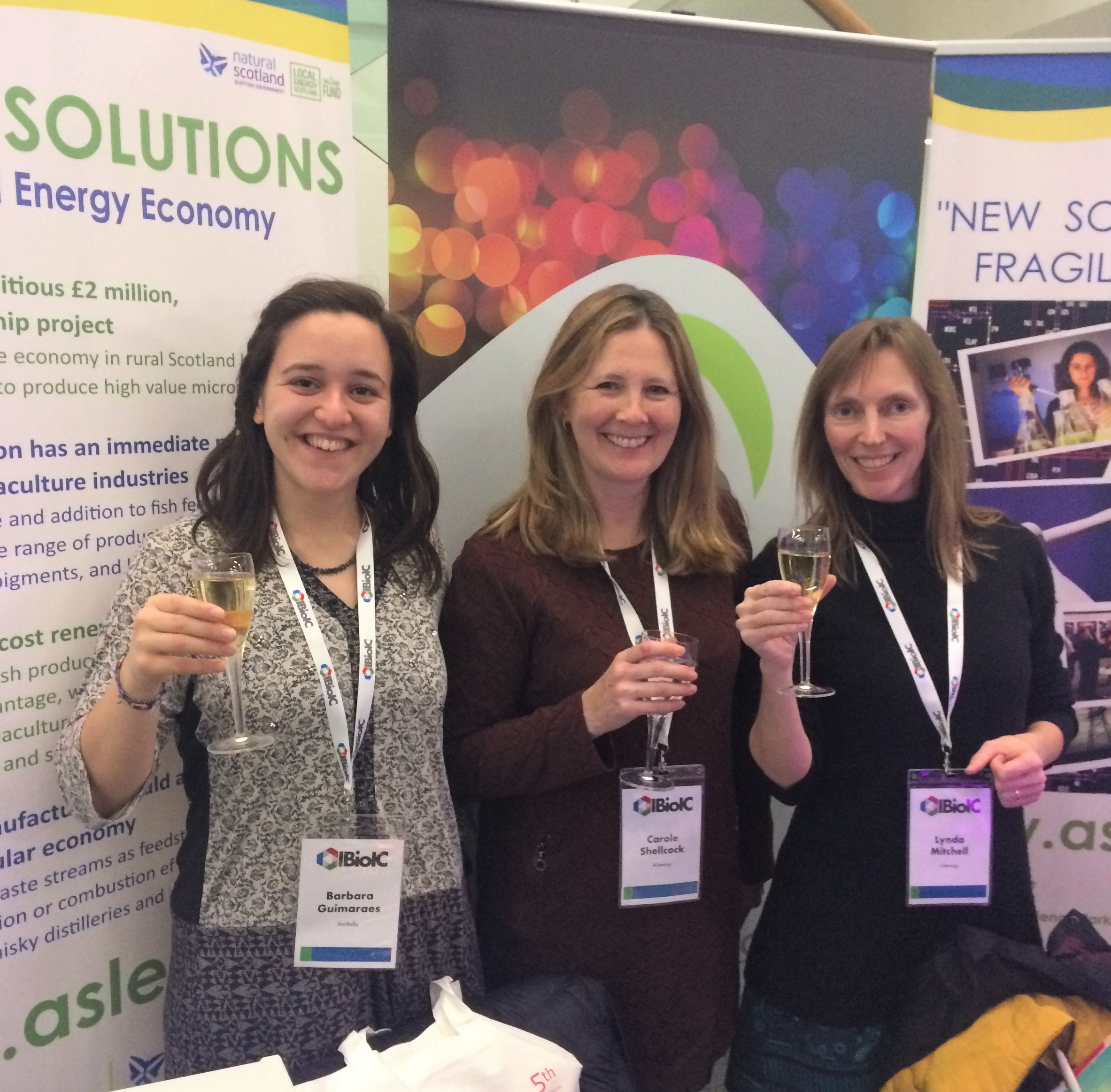 Visit us at Stand 20 in the Technology and Innovation Centre, Glasgow, on Wednesday 30th and Thursday 31st January at IBioIC's 5th annual conference  and find out the latest on ASLEE and ENBIO!
With around 500 delegates expected to attend, hear from leading experts in industry and academia, participate in partnering meetings, visit the bustling exhibition and poster area, and network with contacts old and new, and discussing all things biotech!
In the conference sessions, listen to talks from Sebastien Jubeau (Xanthella) on supply chains and discuss carbon capture, renewable chemicals and energy with Lynda Mitchell (ALIenergy).
Hear about the progress at the Ardnamurchan production facility and read over the ENBIO poster – Route to a Local Integrated System.
Please do also join in the conversation on twitter using #IBioIC19 @IBioIC @ASLEEproject16