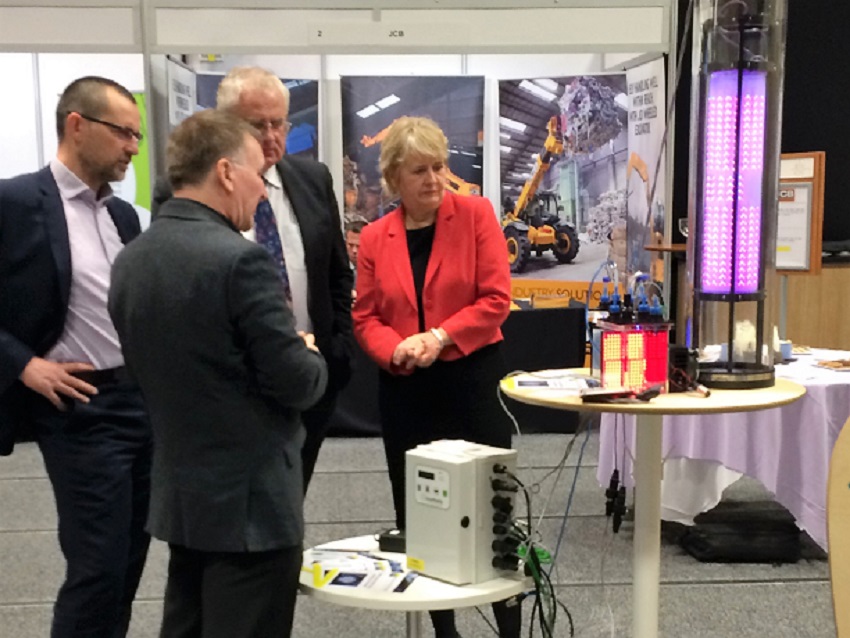 ASLEE partner representatives were delighted to be invited to exhibit at the Scottish Resources Conference 2016, in Edinburgh, hosted by Zero Waste Scotland. The conference provided an excellent opportunity to showcase the ASLEE project and to discuss the Scottish Government's circular economy targets with world leading experts in sustainability and resource management.
A regional funding call, under the Circular Economy Investment Fund, was announced by Cabinet Secretary for Climate Change, Environment and Land Reform Roseanna Cunningham MSP. The enterprise funding is in place to encourage small or medium sized businesses (SMEs) in developing innovative ideas that demonstrate sustainability and waste reduction. Building from a successful pilot scheme, the new funding is aimed at accelerating a Circular Economy in Scotland.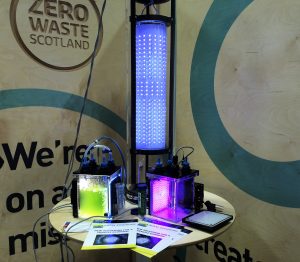 The ASLEE project is a perfect example of the circular economy as it uses resources that would otherwise be wasted (surplus renewable electricity, and potentially, waste nutrient streams and carbon dioxide gas), to create new products that enhance the value of existing industrial activities. Initially, the ASLEE project will use surplus electricity, from a Combined Heat and Power plant at Ardnamurchan, to grow micro-algae for use as aquaculture feeds. The micro-algal product will displace imported micro-algae whilst enabling the Ardnamurchan estate to overcome the problems of grid constraints and pave the way for further renewable energy developments in the future.
In addition to announcing the enterprise funding, Scottish Cabinet Minister Roseanna Cunningham took time out to chat to delegates, including ASLEE project lead partner Dr Douglas McKenzie and colleagues from Xanthella and ALIenergy.
http://www.zerowastescotland.org.uk/